A zero-waste bathroom
Don't you want the world to be as CLEAN & beautiful as you?
Body wash, facial cleanser, toothpaste, shampoo, and conditioner—these are some bathroom items that we go through like wildfire, succumbing to advertisements and promotions, buying, trying, and disposing.
If we were to count the number of personal care products containing the evil plastic (that we all know contributes to pollution and affects human health) and how much of them we have conveniently dumped because they ran out or simply because the commercial stuff is just not working for our delicate skin, "a lot" is an understatement.
Whilst a zero-waste lifestyle is the goal, we believe in advocating small progressive steps to get there. Let's start with making little tweaks in the bathroom.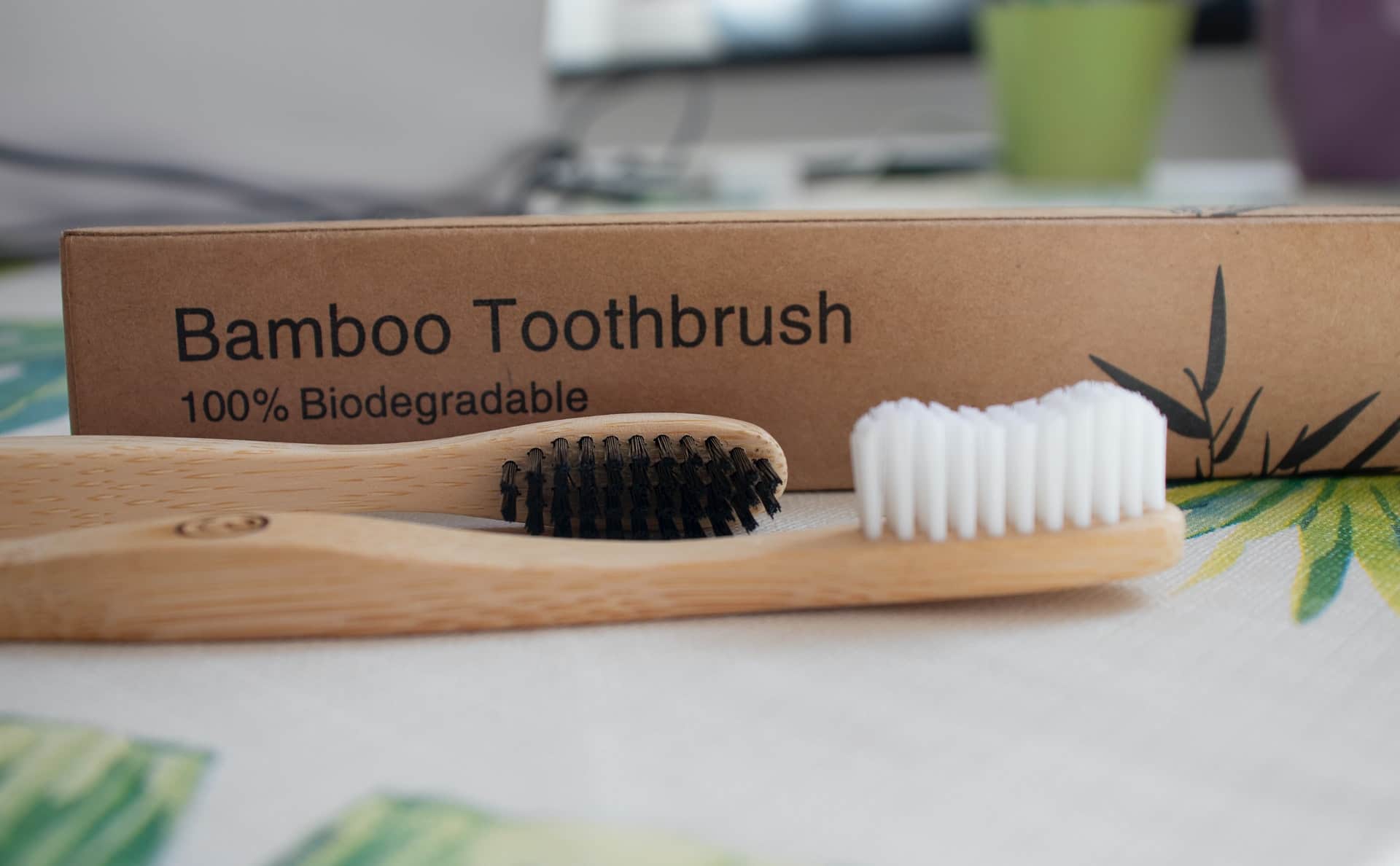 Brush & Switch
Replace your plastic toothbrush with a bamboo one. It works just as well and is compostable and biodegradable. You can also consider making your own toothpaste. There are tons of recipes online. It's experimental and can get a tad messy, but it's lots of fun! Store your homemade toothpaste in a glass jar, with everyone in the household having their own personal jar to dip into.
Wipe Away
Water is the best alternative to toilet paper. For those who see the paper as an absolute essential, use eco-friendly ones, even better if they are made of bamboo pulp or 100% recyclable materials. Look out for brands that package their rolls in cartons instead of the traditional plastic packaging.
Clean Shave
As zero-waste advocates, disposable razor blades and shavers are not our friends. Use stainless steel safety razors that are durable. Taking good care of them by rinsing and drying them properly after every use helps extend their shelf-life. Plus, they look good on your bathroom counter.
Pair them with sustainable shaving oils or bars and ditch those conventional shaving creams or foams packaged in environmentally hazardous aerosol cans.
All You Need Is a Good Wash
The old-school bar soap is back. Use handmade soap bars that come without plastic wrap or in just a recyclable paper box.
For hair wash, if all you can think of is bottles of shampoo and conditioner, it's time to get to know the solid ones. That's right, with solid shampoo and conditioner, we eliminate the use of plastic bottles. They are also easy to pocket and great for travelling.
Best of all, you can make them yourself. Learn how to make your own solid shampoo and conditioner at JOMO's "Blooming Hairloom" workshop, using only good, clean, and natural ingredients, such as mango butter and jojoba oil. Homemade solid hair products contain no water; hence unlike commercial ones, there's no need for preservatives or chemical additives that can unnecessarily strip the natural moisture in your hair and scalp.
Storing solid shower products in the bathroom is easy. Place them on a dish tray or wire rack and keep them out of direct water flow from your shower.
Nature's Scrub
Plastic microbeads tear up the skin and cause some of the most harmful forms of pollution in our oceans and everyday life. Use sugar scrub instead. Sugar is a natural exfoliant. It also helps your skin retain moisture. Brown sugar is the softest and is best for those with sensitive skin.
JOMO's solid sugar scrub is a secret recipe, and it comes in a delicious chocolate bar that you can break for single-use pieces. Learn to make them, along with comforting hand and body cream, at JOMO's "Emperor's New Clothes" workshop. As we're all about minimising packaging, bring your own glass jar or bottle to take home your DIY products.
That Time of the Month
Pads and tampons are typically made using single-use plastics and conventional cotton. Whilst there are eco-friendly alternatives, the reusable silicone menstrual cup is highly recommended. It is also wallet-friendly and can hold more, with more time between changes. Admittedly this takes a bigger adjustment, but you won't know if a menstrual cup is right for you until you try one.
JOMO is here to advocate beauty on the inside and outside. Go for a 100% responsible personal grooming and beauty routine that's good for your skin and the planet. Making little tweaks in your lifestyle is not hard. It is making that choice that is the biggest hurdle of all. Get started on your transition to a zero-waste bathroom.